Dan Moshayev
Dan Moshayev became Principal Timpanist of the Israel Philharmonic in 2004, when he was only 18. He began studying percussion with his father, Joseph Moshayev, studying the clarinet at the same time.
In 1990 he immigrated to Israel with his family and in 1999 began studying percussion with Alon Bor, former Principal Percussionist of the Israel Philharmonic.
After graduating from the Thelma Yellin High School for the Arts, he served in the IDF as an Outstanding Musician. In 2003-10 he was Principal Timpanist of Daniel Barenboim's West-Eastern Divan Orchestra and in 2008 played with the Toscanini Symphony Orchestra of Italy conducted by Lorin Maazel.
In 1999-2004 he was a scholarship recipient of the American-Israel Cultural Foundation.
Dan Moshayev performs locally and internationally with various chamber ensembles and is a member of the Israeli Multipiano-Multipercussion ensemble. He performs with his brother, Mark Moshayev, and their percussion duo won First Prize at the Buchmann-Mehta School of Music competition in 2004. They have also appeared with the Israel Philharmonic. He teaches percussion and timpani at Tremolo – The Israeli Percussion Center, gives master classes and is a judge at auditions for the Buchmann-Mehta School of Music and the American-Israel Cultural Foundation.
Dan Moshaysv and his wife Eden are proud parents to three sons, Benjamin, Naftali and Shmuel. Since 2009 he has worked to deepen his knowledge and understanding of Judaism. He is also an amateur winemaker and produces fine wines at home.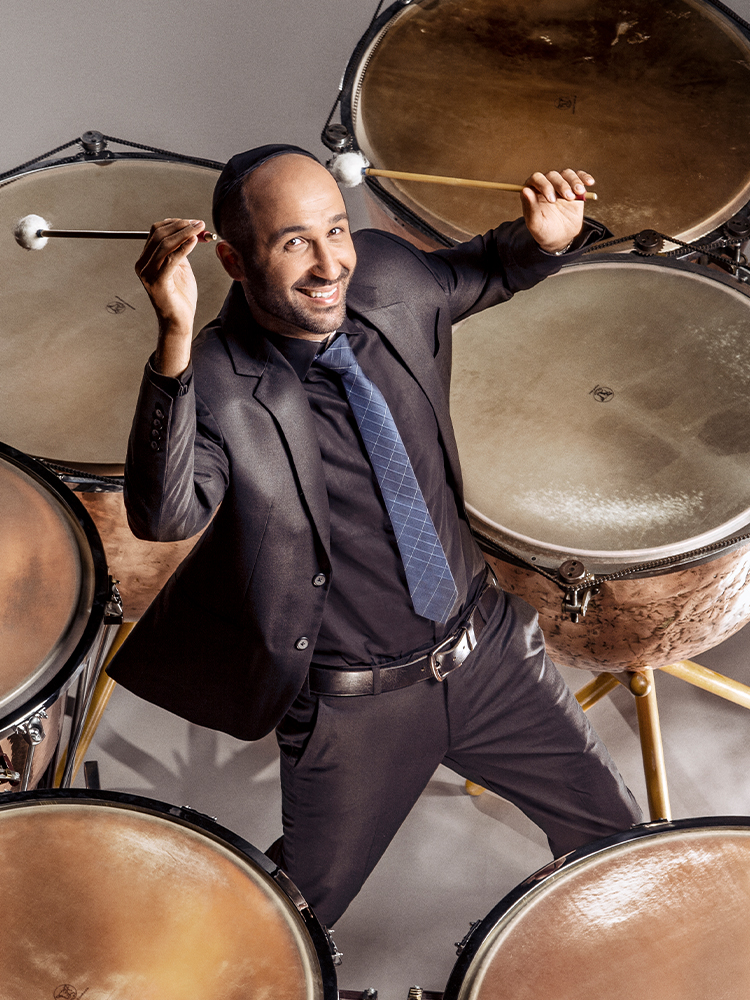 Marsha and Alan Lee Chair