Polina Yehudin
Polina Kozhevnikov joined the IPO in 2007, and within one year won a position in the first violin section.  Polina was born in Moscow, began playing violin at the age of 6 and studied at the Gnessin School for Talented Children with Valentina Korolkova.  When she was 15, her family immigrated to Salt Lake City, in the United States and later settled in Oklahoma.  Although she is from a long line of physicists on both her father's and her mother's side, she is the first musician in the family.
Polina completed her Bachelor of Music degree at the Indiana University with professors Nelli Shkolnikova and Miriam Fried.  Her string quartet won the Kuttner Quartet competition in 2001. She continued her Master's studies at the Cleveland Institute of Music where she studied with William Preucil, the Concertmaster of the Cleveland Orchestra.
Polina participated in the Verbier Festival, Aspen Festival, the Boulder Music Festival, Sarasota Chamber Music Festival, and was concertmaster of the orchestras of the Spoleto Music Festival and Vienna Philharmonic Orchestral Institute in Attergau.
While being on tour in Israel Polina was fascinated by the country and decided to audition for the IPO. The audition firmly established Polina's place among the orchestra's young and ambitious next generation players.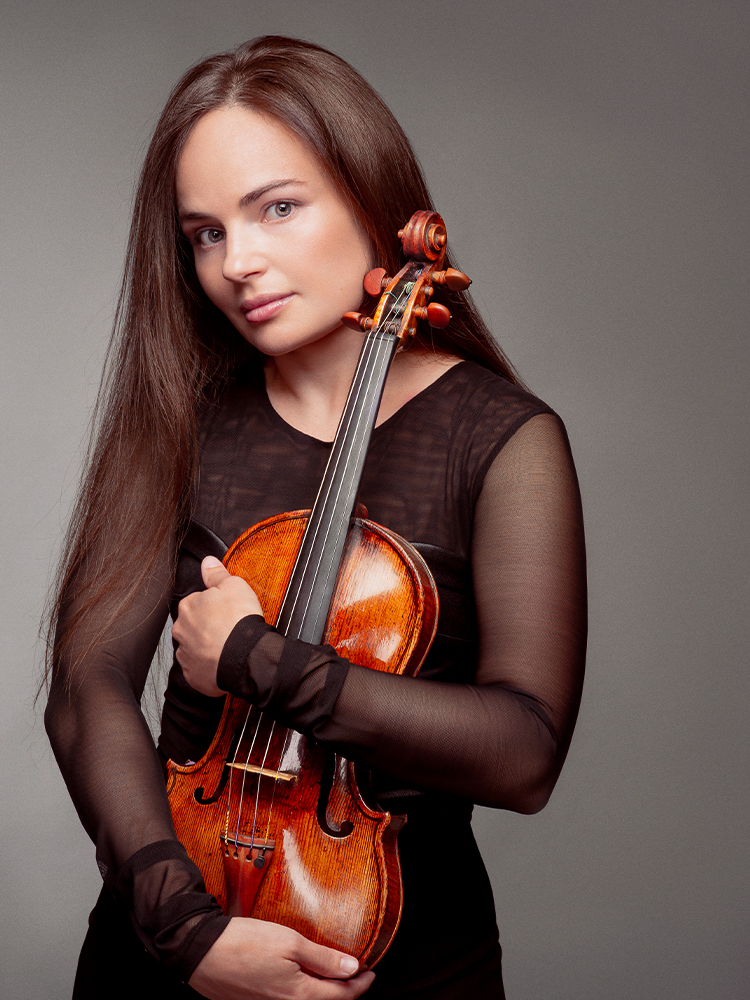 Sir Harry and Lady Judith Solomon Chair