Sharon Cohen
Sharon Cohen has been a long time member of the West Eastern Divan Orchestra, directed by Daniel Barenboim, where she leads the second violin section. Her work with the WEDO has also included chamber music appearances at prestigious international festivals, including Salzburg, the BBC Proms and Rolandsek in Germany. She also represents the Israel Philharmonic in chamber concerts in Tel Aviv and around the world.
A founding member of A Far Cry, a leading chamber orchestra in the U.S., she also spearheaded its education team.
Her recordings include four albums with A Far Cry along with a solo appearance on its first album Debut, and many recordings with the West Eastern Divan Orchestra.
She completed her Master's degree at the New England Conservatory in Boston and her undergraduate studies at the Jerusalem Academy for Music and Dance. She has appeared as soloist with the Israel Philharmonic.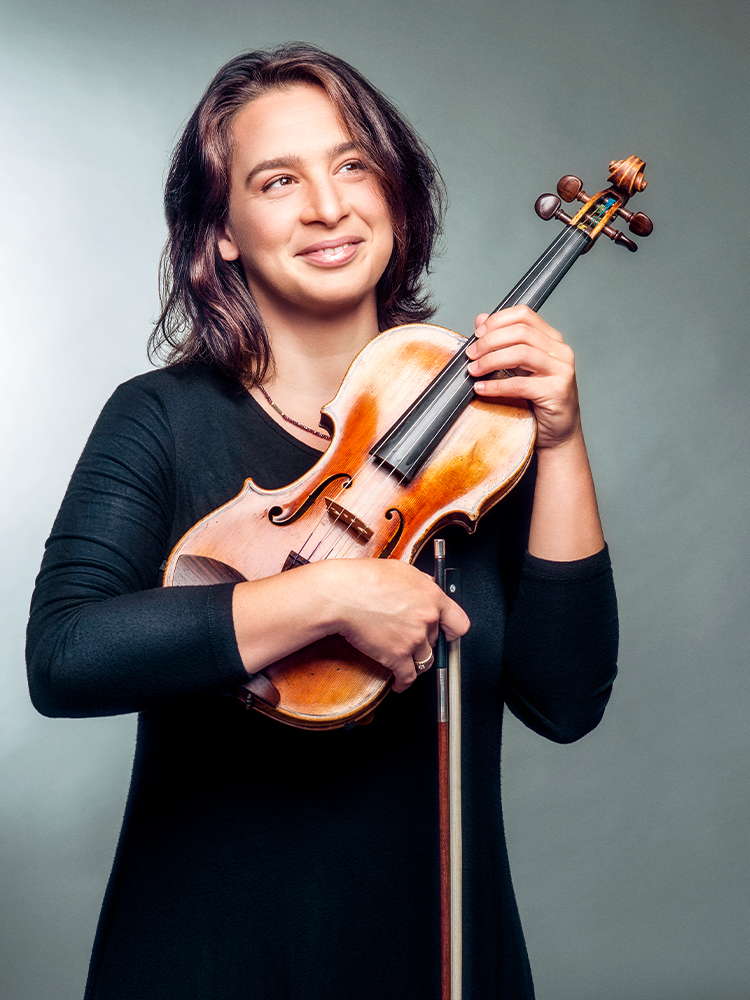 Rivka Saker and Uzi Zucker Chair